AM LottiePlayer for WordPress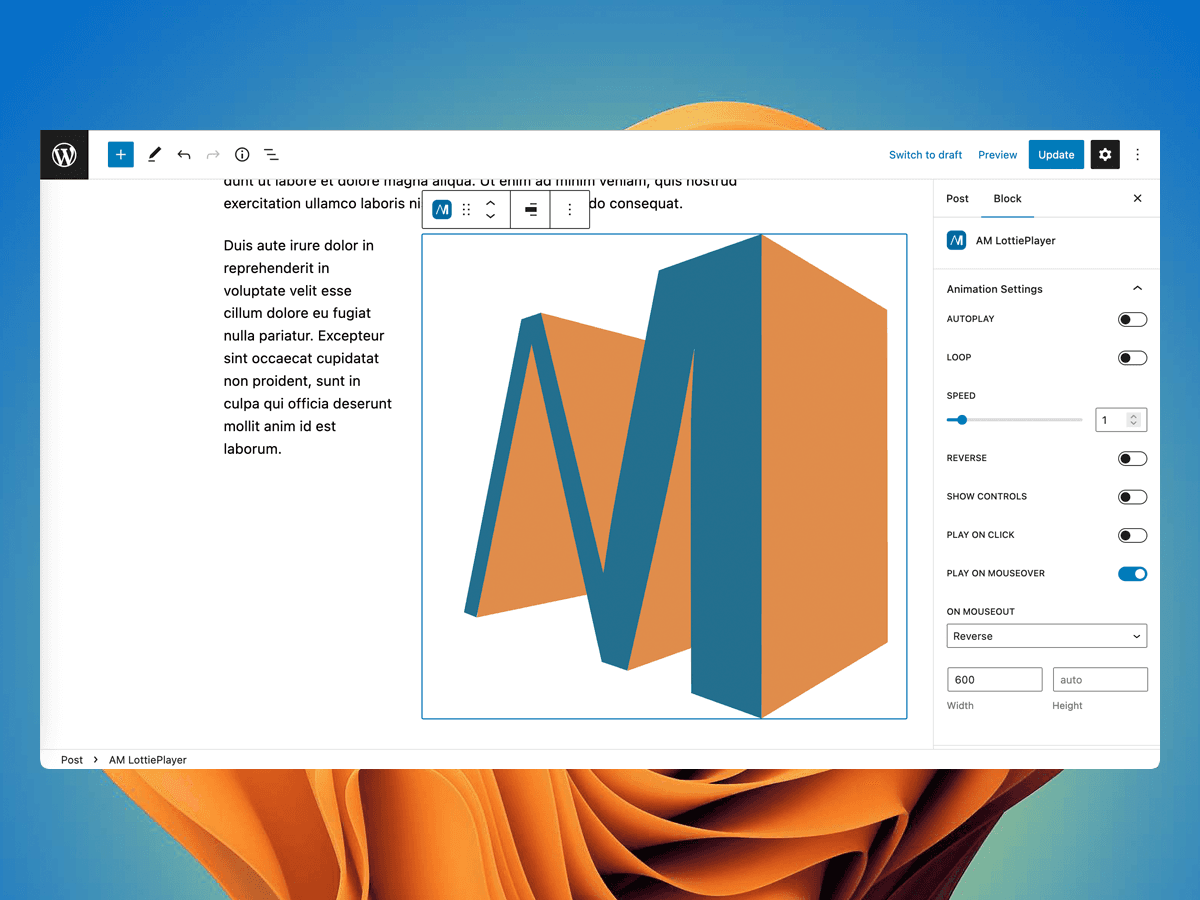 Features
Use the Gutenberg Editor, the Divi Builder or Elementor to add animations to your website. The player is also available via shortcode [am-lottieplayer]
Upload LottieJSON or dotLottie files to your Media Library
Drag & drop a LottieJSON or dotLottie file
Insert a LottieJSON or dotLottie animation from URL
Choose user interactions, renderer, scaling, speed, size, background color and more from the block settings in Gutenberg. The same settings are accessible in the Divi Module menu and the Elementor widget menu. Alternatively you can use the shortcode [am-lottieplayer].
Installation
Automatic installation
Log in to your WordPress dashboard
Navigate to the Plugins menu
Click on Add New
Search for AM LottiePlayer
Click Install Now and WordPress will take it from there
Click on Activate Now, or activate the plugin through the Plugins menu in WordPress
Manual installation
Upload the entire 'am-lottieplayer' folder to your plugins directory, typically wp-content/plugins/
Activate the plugin through the Plugins menu in WordPress
After activation
Open the WordPress Block/Gutenberg Editor, Elementor or the Divi Editor
Search for Lottie
Click on the AM LottiePlayer to add the block, module or widget
Shortcode
src: URL or path to animation (required)
autoplay: true | false
controls: true | false
loop: true | false
objectFit: cover | contain | none
---